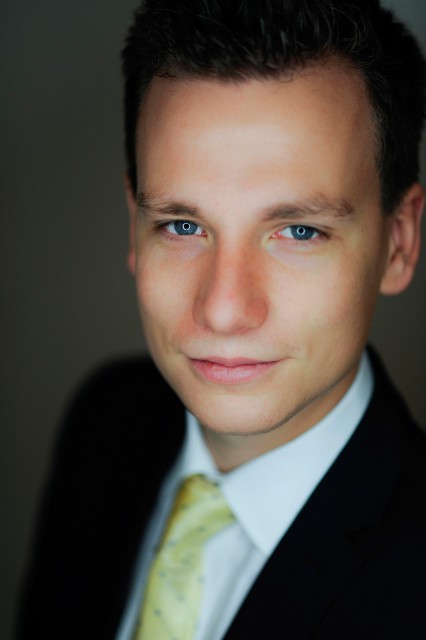 Benjamin Sheen (organ)
Ben performs an eclectic mix of famous works for organ by Bach, Liszt and others, alongside his own vibrant transcriptions.
Overture to 'St Paul' – Felix Mendelssohn, transcribed for organ by WT Best
Vater unser im Himmelreich – Georg Böhm
Prelude and Fugue in G BWV 541 – Johann Sebastian Bach
Valse-improvisation sur le nom de BACH – Francis Poulenc, transcribed by Benjamin Sheen
Fantasia and Fugue on the name of BACH – Franz Liszt, arranged by Jean Guillou
Festive Overture in A Op 96 – Dmitry Shostakovich, transcribed by Benjamin Sheen
Fantasie Choral No 1 in D flat – Percy Whitlock
Scherzo in G minor Op 49 No 2 – Marco Enrico Bossi
Andantio in D flat, 'Moonlight and Roses' Op 83 No 2 – Edwin Lemare
Spitfire Prelude and Fugue (transcr. Tom Winpenny) – Sir William Walton
Tickets on the door £10 (or at a discount via Ticketweb)
Tickets for all concerts may be purchased in advance from Ticketweb at around a 10% discount. On-line and by phone: www.ticketweb.co.uk / 08444 771 000.
Tickets are not sent out for events. Audience members should bring email confirmation/I.D. to the event.
In person: on the door at each event from 6.30pm (full price cash/cheque).
For all concerts admission is free to under-16s and full-time students (subject to availability). Identification may be requested but tickets are not required.
An individual great value season ticket gaining entry to all concerts costs just £60 and can be purchased directly from Thames Concerts by emailing moc.strecnocsemahtnull@ofni.
St Andrew's Church is wheelchair accessible and accompanying carers are admitted free (carer tickets not required).
It is not necessary to book tickets for the morning concerts on 17th October, 19th December and 20th February, as admission is free, but voluntary donations are gratefully accepted.
10% off on your concert day at the following local establishments:
(Show your ticket/email/programme to staff)
The Surbiton Flyer 84 Victoria Road, Surbiton, Surrey KT6 4NS
Gordon Bennett! 75 Maple Rd, Surbiton, Surrey KT6 4AG
Excellar 18-20 Brighton Road, Surbiton, Surrey KT6 5PQ
Joy Tandoori 37 Brighton Road, Surbiton KT6 5LR