Thames Concerts' series of classical music is given by some of the finest performers in the country in the atmospheric setting and superb acoustic of All Saints' Church Kingston (Kingston Parish Church).
The repertoire ranges from Bach to Turnage and from the classical string quartet to the unique sounds of the tango, played by world-class artists including David Juritz, Robert Quinney, Quatuor Mosaïques and the Choir of Trinity College, Cambridge.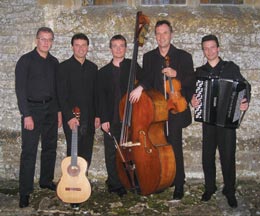 This year, we welcome David Juritz as Artist-in-Residence, who opens the season by bringing his London Tango Quintet to Kingston on Saturday 25th February. Including the brilliant accordionist Milos Milivojevic (described by the Times as 'a hurricane of imaginative invention'), the programme includes Piazzolla's popular Four Seasons from Buenos Aires, as well as music by Rachmaninov, Scarlatti, Pärt and Lindberg.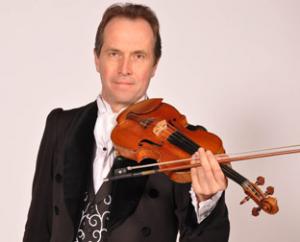 Soon after this, David Juritz presents Bach's sonatas and partitas in two Thursday evening shoppers' concerts on Thursday 1st March and Thursday 22nd March. These last an hour and are by candlelight, finishing with a Bach violin concerto accompanied by the Tiffin Chamber Orchestra. On the second of these evenings, Thursday 22nd March, we form the very first Thames Concerts Community Orchestra – open to all string players of all ages – to play Bach's Jesu, joy of man's desiring under David Juritz's leadership. You may like to play in this yourself, or know others who would be interested: details will be appearing on this site on February 1st.
A very special evening will be the visit of the French period-instrument string quartet Quatuor Mosaïques on Monday 12th March. Tickets for the quartet's last Wigmore Hall series sold out fast, and we are delighted to be able to host them as part of their UK tour. Their recordings have received unanimous critical acclaim, as did the BBC broadcasts of their most recent London concerts, and their programme for Thames Concerts features three well-loved quartets by Haydn and Mozart. Formed in 1985, the group is comprised of Austrians Erich Höbarth (violin), Andrea Bischof, (violin), Anita Mitterer (viola), and the French cellist Christophe Coin. Quatuor Mosaïques has an extraordinarily extensive discography which includes works of Haydn, Mozart, Arriaga, Boccherini, Jadin, Beethoven, Schubert and Mendelssohn as well as modern composers. Of the group's latest release, Schubert's Der Tod und das Mädchen, The Times writes, "their performance of Death and the Maiden is music-making of a high order, felt and carried out by players animated as though by a single mind and impulse, yet each of them seeming to respond afresh at every moment." Recordings of the Wiener Klassik repertoire (Haydn string quartets: Op.20, 33, 77 and the quartets of Mozart dedicated to Haydn) have been awarded numerous prizes such as the Diapason d'or, the Choc du Monde de la Musique, and a Gramophone Award. Regular performers at the leading venues of the world, including the Amsterdam Concertgebouw and the Berlin Philharmonie, tickets for their concerts sell out quickly – be sure to get hold of yours in time!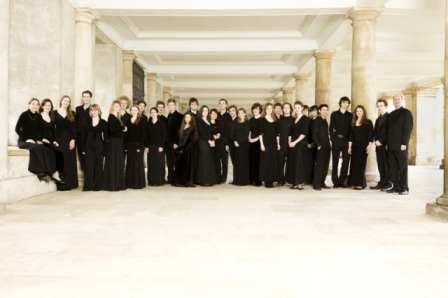 Following on from the recent visits of King's College and St John's College Choirs in Cambridge, we welcome the Choir of Trinity College, Cambridge, under its inspirational Director of Music Stephen Layton on Saturday 28th April. Acknowledged by Gramophone Magazine as one of the fifth best choir in the world, this will be their first visit to Kingston Parish Church. They have put together a stunning programme for us, with well-known choral music by Tallis, Purcell, Bach, Stanford and Elgar juxtaposed with some of the composers they have championed in recent recordings, such as Praulins, Stucky and Esenvalds.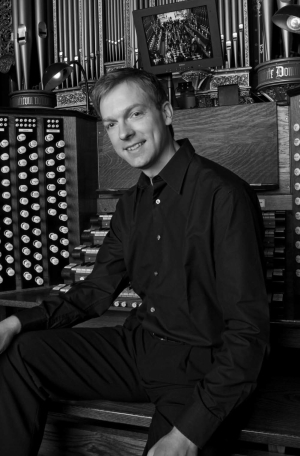 The season closes with the final Frobenius organ recital before the renovation of the church, and is given by the sub-organist of Westminster Abbey, Robert Quinney on Saturday 16th June. As organist for the Royal Wedding, his exceptional playing gained a worldwide audience, and his recent recording of Bach Trio Sonatas was Editor's Choice in Gramophone Magazine ("Quinney delivers finger-and foot-perfect performances") and praised in The Times as "a pure unfolding of pleasure".
Reflecting the unusual location of the instrument within All Saints' Church, the seating plan for this concert is adjusted so that all seats have a face-on view of the organ and organist. This is the last chance to hear the Frobenius organ in concert before All Saints' Church is refurbished – don't miss it!
I hope you are as excited by the season as we are. It takes on a slightly different look this year – some of the concerts are on weekday evenings and last for different lengths, and the pricing structure reflects this. We are able to use our grant from the Royal Borough of Kingston to offer significantly reduced ticket prices for all the concerts, as well as half-price tickets for those in full-time education.
In addition, we are delighted that the Rose Theatre has offered to administer the Box Office for all of our concerts, and we hope that you find the opportunity to book tickets online and by manned phone of benefit. Please note that there is no booking fee if you buy tickets in person at the Rose Theatre. On the day of the concert, tickets can only be booked at the door, and this will be run, as ever, by volunteers.

TICKETS FOR ALL THE CONCERTS ARE AVAILABLE BY CLICKING HERE
Connected to this, for the full-length tickets there are two ticket areas, of £20 and £10 per ticket. All the performers will be on a raised platform, and we are able to guarantee the £20 ticket holders a full view of the performers, by adopting a different seating plan from in previous years. Tickets are unreserved, because the arrangement of seats varies according to the performing forces, but you will be able to see and hear perfectly.
Members of the Inner Circle in previous seasons have made a substantial difference to our ability to present a series of concerts, all the more so in these straightened economic times. You may renew your Inner Circle membership online through the Rose Box Office (www.rosetheatrekingston.org/thames-concerts); you do not need to sign an additional Gift Aid form if you have completed one in the last two seasons. Further details of Inner Circle membership can be found on this site by clicking this link. On purchasing an Inner Circle membership, should a discount on ticket prices be applicable (as it is for supporters and benefactors), a special code will appear on your online application, which you should input on your online ticket application.
Download the 2012 season brochure by clicking here