Thames Concerts deeply regrets that this concert by Endelienta Baroque will no longer take place.  This is in response to the latest lockdown measures.
Thames Concerts' 2020/21 Series welcomes Endelienta Baroque. Thames Concerts is one of London's premiere recital series (established in the 1960s). Despite ongoing challenges to the whole music industry relating to the Covid-19 situation, we are proud that our concerts will continue to take place in a safe, regulated environment, the home of the series, St Andrew's Church, Surbiton. Admission £15 on the door (or at an advance discount via Ticketweb). Admission free (no ticket required) to full-time students, under-16s, and accompanying carers of the disabled.
Founded at St Endellion, Cornwall, in 2017, Endelienta Baroque is a chamber ensemble specialising in the performance on historically appropriate instruments of a wide variety of Baroque music. Since the group's formation, they have given concerts ranging from chamber music performances in small, intimate settings, to collaborative performances of larger vocal works such as Bach's Mass in B minor. Previous chamber programmes have included Bach: Cantatas for Advent at St. Cuthbert's Church, Earl's Court, Bach chamber and choral works in the chapel of King's College, Cambridge, Baroque Treasures: Music for a Summer's Evening at St James', Hampton Hill, and The Genius of Handel at St. Endellion, North Cornwall.
Across the 2020-2021 season, Endelienta Baroque are touring a programme of French baroque music, inspired (and perhaps motivated) by Jean-Jacques Rousseau's famous rebuttal of French music of the mid-eighteenth century: surveying half a century of music, Jean-Jacques Rousseau accused the French Baroque of possessing, "crude harmony", of "lacking expression", and of amounting to nothing more than a "continual squealing". Confounding Rousseau's polemic judgements, Endelienta explore some lesser-known jewels of the French Baroque, including vocal and instrumental music by Rameau, Leclair, Marais, and Couperin.
Tickets on the door £15 (or at a discount via Ticketweb)
Venue
St Andrew's Church,
Maple Road,
Surbiton,
KT6 4DS
Doors open 6.45pm
Concert starts 7.30pm
How to book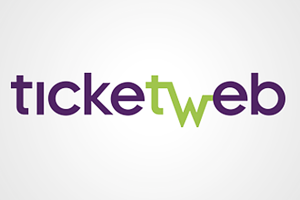 On-line or by phone at an advance discount via www.ticketweb.uk / 08444 77 1000. Audience members should bring email confirmation/I.D. to the event.
In person: on the door at each event from 6.45pm (full price cash/cheque).
For all concerts admission is free to under-16s and full-time students (subject to availability). I.D. will be requested. Tickets are not required.
An individual great value season ticket gaining entry to all concerts costs just £55 and can be purchased directly from Thames Concerts moc.strecnocsemaht

null

@ofni.
St Andrew's Church is wheelchair accessible and accompanying carers are admitted free (carer tickets not required).
10% off on your concert day at the following local establishments:
(Show your email/programme to staff)