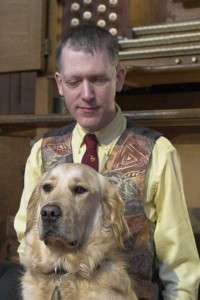 Distinguished blind organist and composer David Liddle is one of the UK's foremost performers. He presents an enjoyably varied programme of music on the outstanding Hunter organ at St Andrew's, Surbiton.
Karg-Elert (1877-1933) – 'Nun danket' (from 66 Chorale Improvisations, Op. 65)
J. S. Bach (1685-1750) – Prelude and Fugue in C, BWV 547
David Aprahamian Liddle (b.1960)
i) Laetus(from Mnemonic Suite, Op. 21)
ii) Skye boat song, Op.10 No.1
Hollins (1865-1942)
i) Melody in A flat
ii) A Song of Sunshine
Norman Cocker (1889-1953) – Tuba Tune
Vierne (1870-1937) – Première symphonie pour grand orgue Op. 14
How to book
An individual season ticket gaining admission to all concerts costs £75.00.
Tickets are not sent out for events.
Audience members should bring email confirmation to the event.
For all concerts admission is free to under-16s and full-time students (subject to availability). Identification may be requested.
St Andrew's Church is wheelchair accessible and accompanying carers are admitted free.
The information on this website is correct as at 10/7/13.
Those booking tickets are advised to check in advance if there are any changes to the published events.