Darren Moore (trumpet)
Jeremiah Stephenson (organ)
Spellbinding music in a musical combination well-suited to the wonderful St Andrew's Church and its excellent acoustics and organ.
Johannn Sebastian Bach, arr. Rondeau – Concerto nach Vivaldi in D Major BWV 972
James Mobberley – Icarus Wept (mov'ts 4, 5, 6)
Petr Eben – Okna (Windows)
John Maxwell Geddes – Resident Villain, or The Reform of Rank Bajin
Johannn Sebastian Bach, arr. Jackson – Aria Variata
Johann Sebastian Bach – Trio on Allein Gott in der Höh'sei Ehr' BWV 676
Thierry Escaich – Tanz-Fantasie
Pietro Domenico Paradies, arr. Snell – Sicilienne
7:30 PM – 9:30 PM (Doors 6:45 PM)
St Andrew's Church, Maple Road, Surbiton KT6 4DS
Tickets on the door £13 (age 6+) or at a discount via Ticketweb
Darren Moore and Jeremiah Stephenson began playing together whilst studying at the Royal Academy of Music. They gave their first performance of Petr Eben's Okna at St John's Smith Square. Since then they have added a wide selection of music spanning over four hundred years. As well as early music they are enthusiastic about creating new works for the duo and so were delighted to perform a new work by the award winning composer David Loxley-Blount, Inflemus. Darren and Jeremiah also enjoy improvising as a duo, something that allows them to push each other musically and to learn from one another in a creative process.
One of their first recitals together was for Darren's Masters of Music final recital in 2014, earning him a Dip.RAM for high quality of performance and artistic programming. Since then they have performed in prestigious venues including Hampton Court Palace Chapel, All Saints' Church in Marlow, and at St Lawrence Jewry where the premier of Inflemus took place.
Much of the repertoire they have explored together has been unsurprisingly influenced by religious works of art including that of Marc Chagall. They find that the combination of instruments has such a wide range of sounds available to them that every recital can incorporate many genres and timbres including a number of different types of trumpets and the awesome range of dynamics and characters of the organ.
Future projects will include more experimentation with electronics and improvisation.
Each of them enjoy considerable success as soloists.
How to book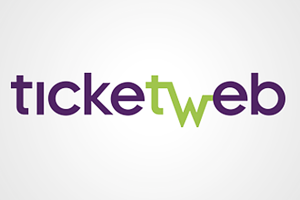 On-line or by phone at a 10% discount via www.ticketweb.co.uk / 08444 771 000. Audience members should bring email confirmation/I.D. to the event.
In person: on the door at each event from 6.45pm (full price cash/cheque).
For all concerts admission is free to under-16s and full-time students (subject to availability). I.D. will be requested. Tickets are not required.
An individual great value season ticket gaining entry to all concerts costs just £55 and can be purchased directly from Thames Concerts moc.strecnocsemaht

null

@ofni
St Andrew's Church is wheelchair accessible and accompanying carers are admitted free (carer tickets not required).
It is not necessary to book tickets for the Farmers' Market Day morning coffee concerts but voluntary donations are gratefully accepted.