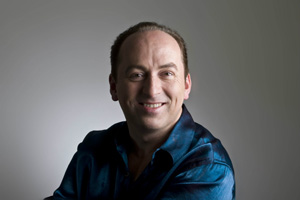 The distinguished musician D'Arcy Trinkwon is one of the outstanding virtuoso organists of his generation. In a career performing in international festivals and celebrity series worldwide, he has established a reputation of excellence and singular talent. He performs a dramatic and inspiring programme on the outstanding Hunter organ at St Andrew's Church, Surbiton.


Johann Gottlob Töpfer
1791-1870
Concert Variations on Vive Henri Quatre
César Franck
1822-90
Trois Pièces: Fantaïsie
Horatio Parker
1863-1919
Sonata in Eb Op.65: Allegretto
Felix Mendelssohn
1809-47
Prelude and Fugue in F minor Op.35 No.5 arr. Nicolas Kynaston
Joseph Jongen
1873-1953
Prélude et fugue Op.121
Edmund Rubbra
1901-86
Symphonic Prelude Op.146a arr. M. Dawney / R. Matthew-Walker
Paul Ayres
b. 1970
Toccata on All you need is love
Sigfrid Karg-Elert
1877-1933
Stimmen der nacht Op.145 No.1
Jules Grison
1842-96
Toccata
Tickets on the door £10 (or at a discount via Ticketweb)
How to book
Tickets for all concerts may be purchased in advance from Ticketweb at around a 10% discount.
On-line and by 'phone: www.ticketweb.co.uk / 08444 771 000.
Tickets are not sent out for events. Audience members should bring email confirmation/I.D. to the event. An individual season ticket gaining substantially discounted admission to all concerts costs just under £65.00.
In person: On the door at each event (full price).
For all concerts admission is free to under-16s and full-time students (subject to availability); identification may be requested but tickets are not required.
St Andrew's Church is wheelchair accessible and accompanying carers are admitted free (carer tickets not required).
There are 10% discounts on food and drink available to concert attendees on concert days at a number of excellent hostelries close to St Andrew's Church. Proof of ticket purchase/I.D. should be presented at the following excellent establishments:
Surbiton Flyer 84 Victoria Road, Surbiton, Surrey KT6 4NS
Gordon Bennett! 75 Maple Rd, Surbiton, Surrey KT6 4AG
Excellar 18-20 Brighton Road, Surbiton, Surrey KT6 5PQ
Joy Indian Restaurant 37 Brighton Road, Surbiton KT6 5LR

The information on this site is regularly updated. Those booking tickets are advised to check in advance if there are any changes to the published events.