Farmers' Market Day Coffee Concerts showcasing local young talent
Admission is free (no ticket required) to these 50-minute morning concerts.

Saturday 19th October 2019, 10.30am
Hinchley Wood School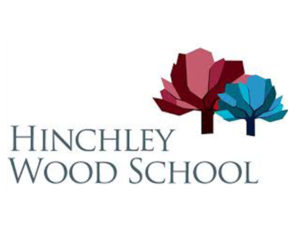 ---
Saturday 21st December 2019, 10.30am
Kingston Music Service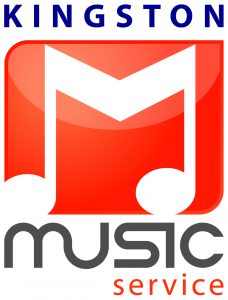 ---
Saturday 18th January 2020, 10.30am
Tiffin Boys' School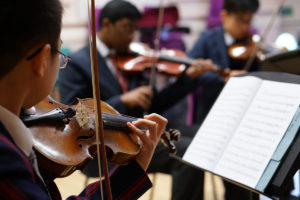 ---
Saturday 15th February 2020, 10.30am
Patricia Hammond (mezzo-soprano), Andrea Kmecova (piano)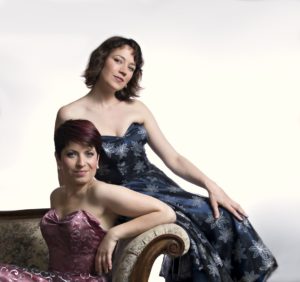 SHE WROTE THE SONGS:
Few forms of music have been as marginalised as the so-called domestic, or parlour song. But in the 19th and early 20th centuries, barred from positions at Universities, Symphony Orchestras and Cathedrals, creative women turned to the simple song at the piano as the most natural means of musical expression. And the results were so successful that this modest form allowed women to earn a living, and by creating songs to be performed at the home, they were able to pay for homes of their own. The stories are amazing but the songs will stay in your head for days. This project with pianist Andrea Kmecova is the culmination of a lifetime of passionate research for Patricia Hammond, who has been collecting old sheet music, especially that of women, since the age of nine. Together they have made a CD called "She Wrote the Songs" (available here today) and later this year, a book with the same title from Valley Press.
Patricia Hammond, mezzo-soprano, was born in British Columbia but moved to England in 2000. She has performed opera in the Wexford Festival and at the foot of the Acropolis in Athens, oratorio solos with the OAE in the Royal Festival Hall and concert halls throughout Europe, but she is most fond of giving recitals. She has performed these throughout the world: in the Beauharnais house in Paris, the Bundestag and Kaisertag in Berlin, the Houses of Parliament in London, and a host of stately homes, festivals and museums. Her recordings have been played on BBC 2, 3 and 4 and she has appeared on BBC Four TV three times. Most recently she is seen and heard singing in the Fox Searchlight film "Tolkien". While Patricia performs everything from Renaissance music (CD: "In Mirth and Mourning") to modern premieres ("A Swaledale Sequence" for the Swaledale Festival) the specialism she is known for is the research and authentic performance of late Victorian to 1920s popular song, highlighting Edwardian styles in particular.
Andrea Kmecova, pianist and founder of the Greenwich-based piano academy Piano Maestros, was born in Slovakia and studied at the Bratislava Academy of Music and Dramatic Arts. In 2007 she entered Trinity College of Music in London, where she gained a Masters Degree in piano accompaniment. Whilst at Trinity College, she was an Alfred Kitchin Scholar, received the Founders Prize for her artistic accomplishments and represented the college at the Gerald Moore Award competition for promising young accompanists.
Venues she has performed at include the Houses of Parliament, the Kaiserhof Residence in Munich and the Royal Palace in Madrid, where she played for Queen Sofia.
Andrea played in a session with Jamie Cullum for his BBC Radio 4 programme Jamie Cullum's Piano Pilgrimage. Other broadcast appearances include BBC2, Slovak National Radio & Slovak Television.
Programme:
If No-One Ever Marries Me – Liza Lehmann
Duna – Josephine McGill
Forget me not! – Caroline Sheridan Norton
Come back to Erin – Claribel
Out on the Rocks – Charlotte Sainton Dolby
Chop Waltz – Euphemia Allan
Four Indian Love Lyrics – Amy Woodforde-Finden
The Temple Bells
Less Than the Dust
Kashmiri Love Song
  Till I Wake
Half Minute Songs – Carrie Jacobs-Bond
Making the Best of It.
First Ask Yourself.
To Understand.
How to Find Success.
The Pleasure of Giving.
Answer the First Rap.
A Good Exercise.
A Present from Yourself.
Now and Then.
When They Say the Unkind Things.
Keep Awake.
Don't You Listen
A Perfect Day – Carrie Jacobs-Bond
Mélisande in the wood – Alma Goetz
Bless This House – May Brahe